Custom Saws
We are pleased to be able to offer custom saw services.
We are now offering a remake of the Reagan No. 9
Recently we crafted several custom nine inch dovetails saws with Fiddleback Walnut and Flame Maple totes. These saws sported a custom tooth configuration at the toe of the saw. No set and a gentle increase in the rake of the teeth helps start cuts in exceptionally hard wood, like white oak.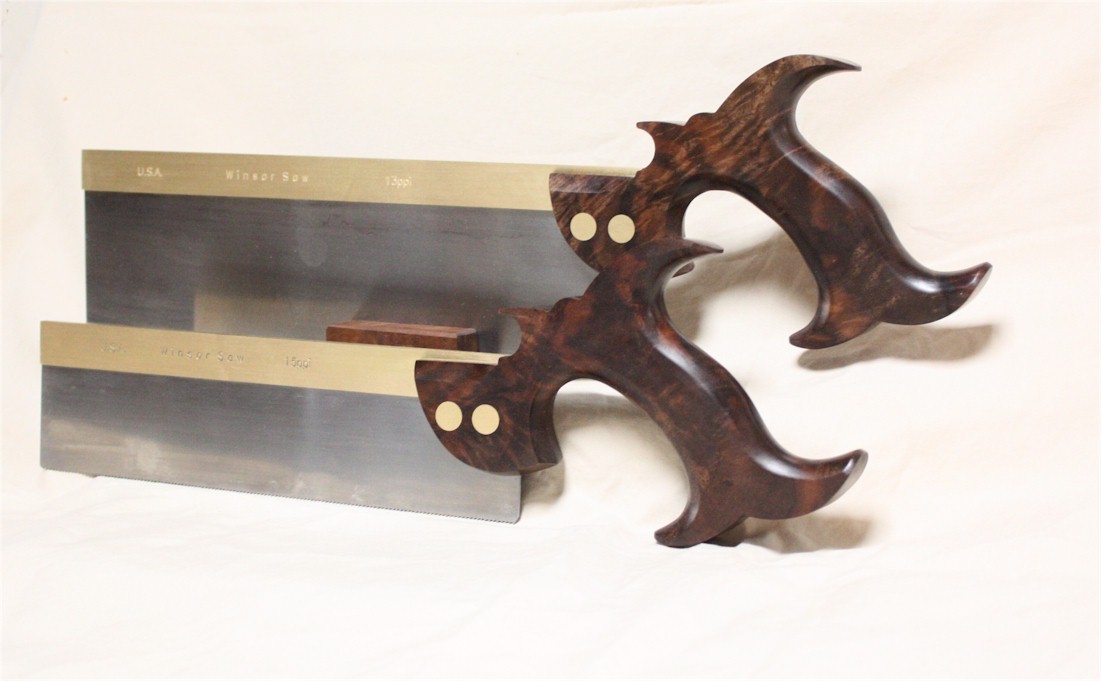 In addition to custom lengths and species of handles we can craft saws with various tooth arrangements. Such as various points per inch (ppi) and different set configurations from none to aggressive. We can vary the rake of the teeth which effects the aggressiveness and speed of the cut. For crosscutting we may even adjust the fleam of the tooth, which is the crosscutting angle of each tooth.
You can find a great introduction to saw teeth anatomy at Vintage Saws.
Contact us for a custom saw quote info@winsorsaw.com